Writers work so hard to find just the right words. Often, those words spill off the page into readers' hands and, sometimes, into our hearts. They capture our feelings, stir our desires, push us in new directions, give us reason to pause and consider, and inspire us to keep going.
When we find words that stick, we pull them out of a great story and take them with us on our journey. We pin quotes to inspiration boards. Or tuck scribbled pieces of paper into a planner or journal. We reread those words when we need to hear the beauty of language or see a reminder of perspective. Some words become a part of who we are or who we want to become.
Carlos Ruiz Zafón writes, in The Shadow of the Wind (translated by Lucia Graves): "Once, in my father's bookshop, I heard a regular customer say that few things leave a deeper mark on a reader than the first book that finds its way into his heart. Those first images, the echo of words we think we have left behind, accompany us throughout our lives and sculpt a palace in our memory to which, sooner or later—no matter how many books we read, how many worlds we discover, or how much we learn or forget—we will return."
Do you have a favorite line or passage from a book that has struck a chord with your heart? What language, dialogue, or perspective has inspired you? We asked our readers to share favorite book quotes for this month's Readers Write. We could fill pages and pages with your responses! It's encouraging to know there is no shortage of inspiring words, stories, and authors.
Many passages address multiple topics, but since we received so many, we've attempted to categorize these for those readers searching for specific inspiration. And since several readers shared similar or the same quotes, we've left off submitters' names this month. Thank you to everyone who submitted responses. Feel free to share more of your favorite quotes in the comments below if you don't see your favorites here.
Purpose/Living life: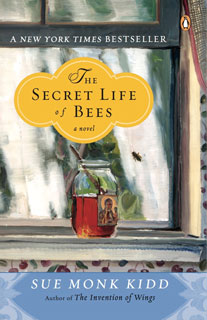 "And when you get down to it, Lily, that's the only purpose grand enough for a human life. Not just to love but to persist in love."—The Secret Life of Bees by Sue Monk Kidd
"Maybe who we are isn't so much about what we do, but rather what we're capable of when we least expect it."—My Sister's Keeper by Jodi Picoult
"How will the world change if we do not question it?"—The Magician's Elephant by Kate DiCamillo
"Unless someone like you cares a whole awful lot, nothing is going to get better. It's not."—The Lorax by Dr. Seuss
"'This', cried the Mayor, 'is your town's darkest hour!…So, open your mouth, lad! For every voice counts!'"—Horton Hears a Who! by Dr. Seuss
"Be patient toward all that is unsolved in your heart and try to love the questions themselves… Do not now seek the answers, which cannot be given you because you would not be able to live them. And the point is, to live everything. Live the questions now. Perhaps you will then gradually, without noticing it, live along some distant day into the answer."—Letters to a Young Poet by Rainer Maria Rilke
"We believe in the wrong things. That's what frustrates me the most. Not the lack of belief, but the belief in the wrong things. You want meaning? Well, the meanings are out there. We're just so damn good at reading them wrong."—Dash & Lily's Book of Dares by Rachel Cohn and David Levithan
"I still think that everyone's life, no matter how unremarkable, has a singular tragic encounter after which everything that really matters will happen. That moment is the catalyst—the first step in the equation. But knowing the first step will get you nowhere—it's what comes after that determines the result."—The Beginning of Everything by Robyn Schneider
"Each day means a new twenty-four hours. Each day means everything's possible again. You live in the moment, you die in the moment, you take it all one day at a time."—Legend by Marie Lu
"Not all those who wander are lost."—The Fellowship of the Ring (The Lord of the Rings) by J.R.R. Tolkien
"It's a lot easier to be lost than found. It's the reason we're always searching and rarely discovered—so many locks not enough keys."―Lock and Key by Sarah Dessen
"All we have to decide is what to do with the time that is given to us."—The Fellowship of the Ring (The Lord of the Rings) by J.R.R. Tolkien
"Sometimes I can hear my bones straining under the weight of all the lives I'm not living."—Extremely Loud and Incredibly Close by Jonathan Safran Foer
"Don't be afraid of death; be afraid of an unlived life. You don't have to live forever, you just have to live."—Tuck Everlasting by Natalie Babbitt
"If my life is going to mean anything, I have to live it myself."—The Lightning Thief (Percy Jackson and the Olympians) by Rick Riordan
"If we wait until we're ready, we'll be waiting for the rest of our lives."—The Ersatz Elevator (A Series of Unfortunate Events) by Lemony Snicket
"I know that the whole point—the only point—is to find the things that matter, and hold on to them, and fight for them, and refuse to let them go."—Delirium by Lauren Oliver
Perspective:
"You need to learn how to select your thoughts just the same way you select your clothes every day. This is a power you can cultivate."—Eat, Pray, Love by Elizabeth Gilbert
"For what you see and hear depends a good deal on where you are standing; it also depends on what sort of person you are."—The Magician's Nephew (The Chronicles of Narnia) by C.S. Lewis
"A person's a person, no matter how small."—Horton Hears a Who! by Dr. Seuss
"The universe is bigger than anything that can fit into your mind."— Love Letters to the Dead by Ava Dellaira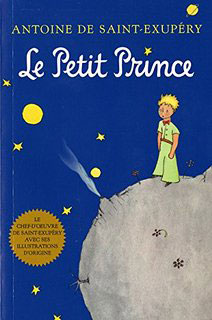 "It is only with the heart that one can see rightly; what is essential is invisible to the eye."— The Little Prince by Antoine de Saint-Exupéry
"It's no use going back to yesterday, because I was a different person then."—Alice's Adventures in Wonderland by Lewis Carroll
"You never know ahead of time what something's really going to be like."—Bridge to Terabithia by Katherine Paterson
"It has been a terrible, horrible, no good, very bad day. My mom says some days are like that. Even in Australia."—Alexander and the Terrible, Horrible, No Good, Very Bad Day by Judith Viorst
"You don't remember what happened. What you remember becomes what happened."—An Abundance of Katherines by John Green
"Change is one thing. Acceptance is another."—The God of Small Things by Arundhati Roy
"Sometimes crying or laughing are the only options left, and laughing feels better right now."—Divergent by Veronica Roth
"What the caterpillar calls the end of the world, the master calls a butterfly."—Illusions: The Adventures of a Reluctant Messiah by Richard Bach
"Anybody who thinks small towns are friendlier than big cities lives in a big city."—A Year Down Yonder by Richard Peck
"What we are tempted to call a disaster is sometimes the first, painful stage of a blessing."—The Frog Prince: A Fairy Tale for Consenting Adults by Stephen Mitchell
"The universe is energy, energy that responds to our expectations."—The Celestine Prophecy by James Redfield
"I don't want to die without any scars."—Fight Club by Chuck Palahniuk
"Most people are [nice], Scout, when you finally see them."—To Kill a Mockingbird by Harper Lee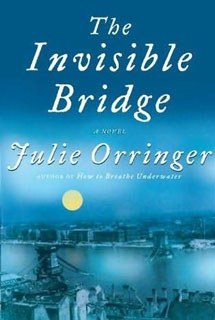 "He allowed himself to imagine for the first time that the rest of his life might not be shaped by the misery of his past."—The Invisible Bridge by Julie Orringer
"There's some good in this world…and it's worth fighting for."—The Two Towers (The Lord of the Rings) by J.R.R. Tolkien
"The best way to pay for a lovely moment is to enjoy it."—The Bridge Across Forever by Richard Bach
Gratefulness/Happiness:
"How lucky I am to have something that makes saying goodbye so hard."—The Complete Tales of Winnie the Pooh by A.A. Milne
"'But I don't want comfort. I want God, I want poetry, I want real danger, I want freedom, I want goodness. I want sin.'
'In fact,' said Mustapha Mond, 'you're claiming the right to be unhappy.'
'All right then,' said the Savage defiantly, 'I'm claiming the right to be unhappy.'
'Not to mention the right to grow old and ugly and impotent; the right to have syphilis and cancer; the right to have too little to eat; the right to be lousy; the right to live in constant apprehension of what may happen to-morrow; the right to catch typhoid; the right to be tortured by unspeakable pains of every kind.' There was a long silence.
'I claim them all,' said the Savage at last."—Brave New World by Aldous Huxley
"It's not easy to write thank-you notes for the stuff you didn't want in the first place."—Diary of a Wimpy Kid by Jeff Kinney
"The more he gave away, the more delighted he became."—The Rainbow Fish by Marcus Pfister
"Happiness can be found in the darkest of times if only one remembers to turn on the light."—Harry Potter and the Sorcerer's Stone by J.K. Rowling
Growing up/Being true to yourself:
"She refused to be Shirley, to cover everything up with a frilly little tablecloth of polite fiction."—Casual Vacancy by J.K. Rowling
"It is better to be hated for what you are than to be loved for what you are not."—Autumn Leaves by André Gide
"…you often learn more by being wrong for the right reasons than you do by being right for the wrong reasons."—The Phantom Tollbooth by Norton Juster
"Travel far enough, you meet yourself."—Cloud Atlas by David Mitchell
"If you're good at it, and you love it, and it helps you navigate the river of the world, then it can't be wrong."—The Absolutely True Diary of a Part-Time Indian by Sherman Alexie
"Some walks you have to take alone."—Mockingjay (The Hunger Games) by Suzanne Collins
"Wherever you go, you take yourself with you."—The Graveyard Book by Neil Gaiman
"You cannot change your journey if you are unwilling to move at all."—Reached by Ally Condie
"Where you tend a rose, my lad, a thistle cannot grow."—The Secret Garden by Frances Hodgson Burnett
"It is our choices, Harry, that show what we truly are, far more than our abilities."—Harry Potter and the Chamber of Secrets by J.K. Rowling
"A person who has good thoughts cannot ever be ugly. You can have a wonky nose and a crooked chin and stick out teeth, but if you have good thoughts they will shine out of your face like sunbeams and you will always look lovely."—The Twits by Roald Dahl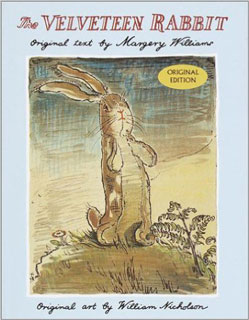 "It doesn't happen all at once," he said. "You become. It takes a long time. That's why it doesn't often happen to people who break easily, or have sharp edges, or who have to be carefully kept. Generally, by the time you are Real, most of your hair has been loved off, and your eyes drop out and you get loose in the joints and very shabby. But these things don't matter at all, because once you are Real you can't be ugly, except to people who don't understand."—The Velveteen Rabbit by Margery Williams
"Youth cannot know how age thinks and feels, but old men are guilty if they forget what it was to be young."—Harry Potter and the Order of the Phoenix by J.K. Rowling
"When people don't express themselves, they die one piece at a time. You'd be shocked at how many adults are really dead inside—walking through their days with no idea who they are, just waiting for a heart attack or cancer or a Mack truck to come along and finish the job. It's the saddest thing I know."—Speak by Laurie Halse Anderson
"The moon is a loyal companion. It never leaves. It's always there, watching, steadfast, knowing us in our light and dark moments, changing forever just as we do. Every day it's a different version of itself. Sometimes weak and wan, sometimes strong and full of light. The moon understands what it means to be human. Uncertain. Alone. Cratered by imperfections."—Shatter Me by Tahereh Mafi
"Life, with its rules, its obligations, and its freedoms, is like a sonnet: You're given the form, but you have to write the sonnet yourself."—A Wrinkle In Time by Madeleine L'Engle
Grief/Loss/Suffering:
"Judaism offered no Shivah for lost love. There was no Kaddish to say, no candle to burn…no injunction against listening to music or going to work."—The Invisible Bridge by Julie Orringer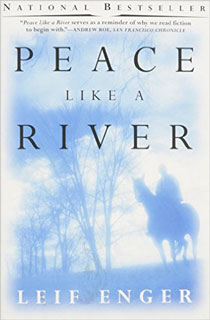 "Once in my life I knew a grief so hard I could actually hear it inside, scraping at the lining of my stomach, an audible ache, dredging with hooks as rivers are dredged when someone's been missing too long."—Peace Like a River by Leif Enger
"They carried all they could bear, and then some, including a silent awe for the terrible power of the things they carried."—The Things They Carried by Tim O'Brien
"It always hurts more to have and lose than to not have in the first place."—The Kite Runner by Khaled Hosseini
"It is the peculiar nature of the world to go on spinning no matter what sort of heartbreak is happening."—The Secret Life of Bees by Sue Monk Kidd
"Death ends a life, not a relationship."—Tuesdays With Morrie by Mitch Albom
"And just like all the people who lost no one, the tourists, who go to New York to cry over the rubble…. I want to tell them to go home and hold their children or their lovers or their parents. I want to tell them that they are using that place as an excuse to be sad and afraid when there will be reason enough for that in their own lives if they just wait."—Dear Zoe by Philip Beard
"It's strange indeed how memories can lie dormant in a man's mind for so many years. Yet those memories can be awakened and brought forth fresh and new, just by something you've seen, or something you've heard, or the sight of an old familiar face."—Where the Red Fern Grows by Wilson Rawls
"She had tricked him. She had made him leave his old self behind and come into her world, and then before he was really at home in it but too late to go back, she had left him stranded there—like an astronaut wandering about on the moon. Alone."—Bridge to Terabithia by Katherine Paterson
"'The death of a loved one isn't really something you ever get over,' the group leader explains… 'Instead, one morning you wake up and it's not the first thing you think of.'"—Good Grief by Lolly Winston
"Grief turns out to be a place none of us know until we reach it….We might expect if the death is sudden to feel shock. We do not expect this shock to be obliterative, dislocating to both body and mind. We might expect that we will be prostrate, inconsolable, crazy with loss. We do not expect to be literally crazy, cool customers who believe their husband is about to return and need his shoes."—The Year of Magical Thinking by Joan Didion
"Pain is inevitable. Suffering is optional."—What I Talk About When I Talk About Running by Haruki Murakami
"After you get stung, you can't get unstung no matter how much you whine about it."—The Secret Life of Bees by Sue Monk Kidd
"It's only after we've lost everything that we're free to do anything."—Fight Club by Chuck Palahniuk
"But the children knew, as I'm sure you know, that the worst surroundings in the world can be tolerated if the people in them are interesting and kind."—The Bad Beginning (A Series of Unfortunate Events) by Lemony Snicket
"You— you alone will have the stars as no one else has them…In one of the stars I shall be living. In one of them I shall be laughing. And so it will be as if all the stars were laughing, when you look at the sky at night…You—only you—will have stars that can laugh."—The Little Prince by Antoine de Saint-Exupéry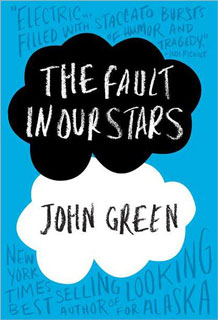 "Some birds are not meant to be caged, that's all. Their feathers are too bright, their songs too sweet and wild. So you let them go, or when you open the cage to feed them they somehow fly out past you. And the part of you that knows it was wrong to imprison them in the first place rejoices, but still, the place where you live is that much more drab and empty for their departure."—"Rita Hayworth and Shawshank Redemption" Different Seasons by Stephen King
"That's the thing about pain. It demands to be felt."—The Fault in Our Stars by John Green
"All endings are also beginnings. We just don't know it at the time."—The Five People You Meet in Heaven by Mitch Albom
"I can tell you that the end of a life is the sum of the love that was lived in it, that whatever you think you have sworn, being here at the end of Jem's life is not what is important. It was being here for every other moment."—Clockwork Princess by Cassandra Clare
War:
"Strange, Andras thought, that war could lead you to involuntarily forgive a person who didn't deserve forgiveness, just as it might make you kill a man you didn't hate."—The Invisible Bridge by Julie Orringer
"All four of us were walking skeletons and had you asked any of us what had brought us through, the answer would have been the same—our time had not yet come."—Bataan Survivor by David L. Hardee, edited by Frank A. Blazich, Jr.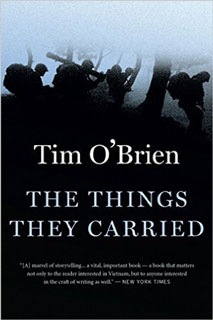 "We have all been affected by war. I didn't have anyone to blame for what had been introduced in our lives. It was life, war, and brokenness….I made my peace with my role as a military spouse. I made my peace with Afghanistan, too. As we flew over the mountains, this time in the darkness, I forgave them for what they had taken."—Sacred Spaces by Corie Weathers
"War is hell, but that's not the half of it, because war is also mystery and terror and adventure and courage and discovery and holiness and pity and despair and longing and love. War is nasty; war is fun. War is thrilling; war is drudgery. War makes you a man; war makes you dead."—The Things They Carried by Tim O'Brien
Courage/Fear/Hope:
"Courage is not the absence of fear but rather the judgment that something is more important than fear."—The Princess Diaries by Meg Cabot
"…when you need courage the most is when you realize what's happened in your life and you decide to get up the next morning anyway." Summer of Courage (Perch, Mrs. Sackets, and Crow's Nest) by Karen Pavlicin
"I have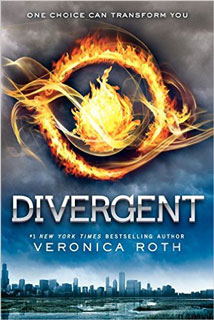 a theory that selflessness and bravery aren't all that different."—Divergent by Veronica Roth
"If you ain't scared… you ain't human."—The Maze Runner by James Dashner
"There's no shame in fear, my father told me, what matters is how we face it."—A Clash of Kings by George R.R. Martin
"I am not afraid of storms, for I am learning how to sail my ship."—Little Women by Louisa May Alcott
"Fear doesn't shut you down; it wakes you up."—Divergent by Veronica Roth
"You could rattle the stars… You could do anything, if you only dared. And deep down, you know it too, and that's what scares you the most."—Throne of Glass by Sarah J. Maas
"Hope? Hope can be a powerful force. Maybe there's no actual magic in it, but when you know what you hope for most and hold it like a light within you, you can make things happen, almost like magic."—Daughter of Smoke and Bone by Laini Taylor
"'We'll never survive!'
'Nonsense. You're only saying that because no one ever has.'"—The Princess Bride by William Goldman
Love/Friendship/Family:
"You have been my friend. That in itself is a tremendous thing."—Charlotte's Web by E.B. White
"And Max, the king of all wild things, was lonely and wanted to be where someone loved him best of all."—Where the Wild Things Are by Maurice Sendak
"For without friends, no one would choose to live, though he had all other goods."—Nicomachean Ethics by Aristotle
"It is when we are most lost that we sometimes find our truest friends."—Snow White by The Brothers Grimm
"This is the danger of loving: No matter how powerful you are, no matter how many kingdoms you rule, you cannot stop those you love from dying."—The Tale of Despereaux by Kate DiCamillo
"We imagined we knew everything the other thought, even when we did not necessarily want to know it, but in fact, I have come to see, we knew not the smallest fraction of what there was to know."—The Year of Magical Thinking by Joan Didion
"Maybe some people are just meant to be in the same story."―I'll Give You the Sun by Jandy Nelson
"Not a word passes between us, not because we have nothing to say, but because we don't have to say anything— that's how it is between people who are each other's first memories…"—The Kite Runner by Khaled Hosseini
"Always be a little kinder than you have to be."—We Were Liars by E. Lockhart
"You see, you closed your eyes. That was the difference. Sometimes you cannot believe what you see, you have to believe what you feel. And if you are ever going to have other people trust you, you must feel that you can trust them, too—even when you're in the dark. Even when you're falling."—Tuesdays With Morrie by Mitch Albom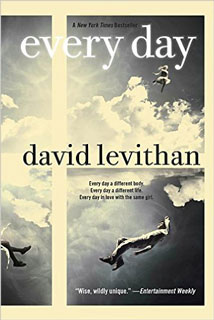 "There was a memory here. A beloved person. A loss. A flood of hope. A pit of despair. How many feelings can one heart hold?…Infinite, Luna thought. The way the universe is infinite. It is light and dark and endless motion; it is space and time, and space within space, and time within time. And she knew: there is no limit to what the heart can carry."—The Girl Who Drank the Moon by Kelly Barnhill
"This is what love does: It makes you want to rewrite the world. It makes you want to choose the characters, build the scenery, guide the plot. The person you love sits across from you, and you want to do everything in your power to make it possible, endlessly possible. And when it's just the two of you, alone in a room, you can pretend that this is how it is, this is how it will be."—Every Day by David Levithan
"And I guess I realized at that moment that I really did love her. Because there was nothing to gain, and that didn't matter."—The Perks of Being a Wallflower by Stephen Chbosky
"There's no place like home."—The Wonderful Wizard of Oz by L. Frank Baum
"Just as a river by night shines with the reflected light of the moon, so too do you shine with the light of your family, your people, and your God. So you are never far from home, never alone, wherever you go."—Catherine Called Birdy by Karen Cushman
Dreaming/Believing/Possibilities:
"When you want something, all the universe conspires in helping you to achieve it."—The Alchemist by Paulo Coelho
"Let your curiosity run away with you. Know that beyond every ordinary explanation there is a deeper and more exciting discovery to be made."―The Last of the Really Great Whangdoodles by Julie Andrews Edwards
"So many things are possible just as long as you don't know they're impossible."—The Phantom Tollbooth by Norton Juster
"And as the moon rose higher the inessential houses began to melt away until gradually I became aware of the old island here that flowered once for Dutch sailors' eyes—a fresh, green breast of the new world. Its vanished trees, the trees that had made way for Gatsby's house, had once pandered in whispers to the last and greatest of all human dreams; for a transitory enchanted moment man must have held his breath in the presence of this continent, compelled into an aesthetic contemplation he neither understood nor desired, face to face for the last time in history with something commensurate to his capacity for wonder…Gatsby believed in the green light, the orgastic future that year by year recedes before us. It eluded us then, but that's no matter—to-morrow we will run faster, stretch out our arms farther. . . . And one fine morning—So we beat on, boats against the current, borne back ceaselessly into the past."—The Great Gatsby by F. Scott Fitzgerald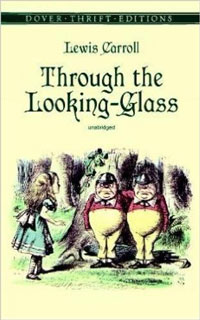 "Sometimes I've believed as many as six impossible things before breakfast."—Through the Looking-Glass, and What Alice Found There by Lewis Caroll
"Yes: I am a dreamer. For a dreamer is one who can only find his way by moonlight, and his punishment is that he sees the dawn before the rest of the world."—The Critic as Artist by Oscar Wilde
"You're never given a dream without also being given the power to make it true."—Illusions: The Adventures of a Reluctant Messiah by Richard Bach
"Tread softly because you tread on my dreams."—"The Cloths of Heaven" The Collected Poems of W.B. Yeats by William Butler Yeats
"If you don't imagine, nothing ever happens at all."—Paper Towns by John Green
"The moment you doubt whether you can fly, you cease forever to be able to do it."—Peter Pan by J.M. Barrie
"Everything is possible. The impossible just takes longer."—Digital Fortress by Dan Brown
"Believing takes practice."—A Wrinkle in Time by Madeleine L'Engle
"It does not do to dwell on dreams and forget to live."—Harry Potter and the Sorcerer's Stone by J.K. Rowling
Writing/Storytelling/Books:
"A story is a letter that the author writes to himself, to tell himself things that he would be unable to discover otherwise."—The Shadow of the Wind by Carlos Ruiz Zafón
"And sometimes remembering will lead to a story, which makes it forever. That's what stories are for. Stories are for joining the past to the future. Stories are for those late hours in the night when you can't remember how you got from where you were to where you are. Stories are for eternity, when memory is erased, when there is nothing to remember except the story."—The Things They Carried by Tim O'Brien
"Stories have to be told or they die, and when they die, we can't remember who we are or why we're here."—The Secret Life of Bees by Sue Monk Kidd
"Art enables us to find ourselves and lose ourselves at the same time."—No Man Is an Island by Thomas Merton
"The more that you read, the more things you will know. The more that you learn, the more places you'll go."—I Can Read With My Eyes Shut by Dr. Seuss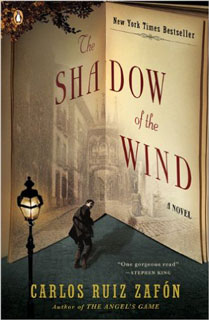 "I grabbed my book and opened it up. I wanted to smell it. Heck, I wanted to kiss it. Yes, kiss it. That's right, I am a book kisser. Maybe that's kind of perverted or maybe it's just romantic and highly intelligent."—The Absolutely True Diary of a Part-Time Indian by Sherman Alexie
"I want you to know why story-truth is truer sometimes than happening-truth."—The Things They Carried by Tim O'Brien
"Books are mirrors: you only see in them what you already have inside you."—The Shadow of the Wind by Carlos Ruiz Zafón
"Trust me, though, the words were on their way, and when they arrived, Liesel would hold them in her hands like clouds, and she would ring them out like the rain."—The Book Thief by Markus Zusak
"Books are my friends, my companions. They make me laugh and cry and find meaning in life."― Eragon by Christopher Paolini
"I read because one life isn't enough, and in the page of a book I can be anybody;
I read because the words that build the story become mine, to build my life;
I read not for happy endings but for new beginnings; I'm just beginning myself, and I wouldn't mind a map;
I read because I have friends who don't, and young though they are, they're beginning to run out of material;
I read because every journey begins at the library, and it's time for me to start packing;
I read because one of these days I'm going to get out of this town, and I'm going to go everywhere and meet everybody, and I want to be ready."—Anonymously Yours by Richard Peck
"Every book, every volume you see here, has a soul. The soul of the person who wrote it and of those who read it and lived and dreamed with it. Every time a book changes hands, every time someone runs his eyes down its pages, its spirit grows and strengthens."—The Shadow of the Wind by Carlos Ruiz Zafón
"And it strikes me that this is how writing anything is, really. A collaboration between you who give the words and they who take them and find meaning in them, or put music behind them, or turn them aside because they were not what was needed." —Reached by Ally Condie
Karen Pavlicin-Fragnito is a writer, publisher, and reader who believes we receive messages when we most need to hear them. She often writes down favorite lines while she's reading a book, and either posts them to her inspiration board or promptly loses the little pieces of paper—only to find them months or years later when she needs that inspiration again. 
First published: March 2017