It starts with a book. The book. The one that makes you a reader for life. You read more and more of that author, of the genre—just more. You start loaning books to friends, saying "you've got to read this," asking other people their opinions on a series, and perusing Tumblr for book recommendations. The next thing you know, your love for the written word expands, and you're spending most of your free time reading and writing and sharing your thoughts with the world. Congratulations! You are now an official book blogger, when you're not doing homework and chores and choosing a college. How can book blogging become such a passion for teens, when they clearly have so many other things to juggle? It starts with a book.
For Hafsah Laziaf, it was Graceling by Kristin Cashore. "It's the book that got me hooked on YA," explains the young woman who started the young adult book blog, IceyBooks, three years ago at age seventeen. Hafsah believes that book blogs are important for publicizing books and for publishing in general, although for her, it's a way of expressing herself and "a way to be with others like us—book nerds!"
Teens who blog about books are using social media to learn about new books, share their thoughts and opinions, and connect with others. Julie Schoerke, founder of JKS Communications, a literary publicity firm, says that up to 90 percent of teens get their book recommendations online and that the social interaction and relationship building that happens online is crucial for the teen demographic. It's why eighteen-year-old Hazel, writer of the Stay Bookish blog, believes book blogs are important. Hazel is convinced blogs promote literacy by motivating others to pick up a book they see reviewed or pictured in a blog. Recently, Hazel added some book photography to Stay Bookish, as a way to integrate her two favorite hobbies—reading and photography.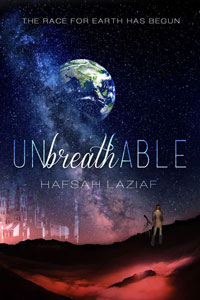 Hafsah has expanded the hobby of book blogging into a job. She began a career in writing (her YA novel, Unbreathable, is available online) and designing. As a designer, she finds that books with great covers are the first she chooses. "Luckily for me, YA is full of gorgeous cover art!" Her thirteen-year-old sister, Asma, who has joined the IceyBooks blog as a reviewer as well, admits she, too, judges a book by its cover. However, if the characters have no depth, Asma, who blogs with Hafsah just for fun, isn't interested in the book any longer.
The two sisters rarely review the same book, so the blog has a rich variety of reviews for readers. Once in a while, they do a dual review that reads like a conversation. Their review of Cruel Beauty by Rosamund Hodge reads just like a sister blog should, as this excerpt shows.
Hafsah: Yes! I was rooting for Ignifex from the start. And Nyx, oh Nyx. I hated her in the beginning. She was full of so much anger and hatred, I wanted to slap her more often than not. But she was smart and strong. But her sister, Astraia? Let's just say: always be wary of the sweet sister.
Asma: MWAHAHAHA. Not that I'm exactly sweet.
Hafsah: Mmhmm.
Asma: Wait, so I am sweet?
Hafsah: Shut up.
Asma: You have no sense of humor. Anyway, back to the book.
Hafsah: By the time I finished CRUEL BEAUTY—it's a very quick read, by the way—I told everyone it was good, that I really liked it. But the next day, I realized, I was talking about it too much, thinking about it too much, and I knew I LOVED it. Not liked, loved. It's just a book that sticks to you. The characters, the tale, everything.
Asma: True. The beginning cut straight to the point and there were simply no dragging parts. Which is a pretty awesome feat for a debut author.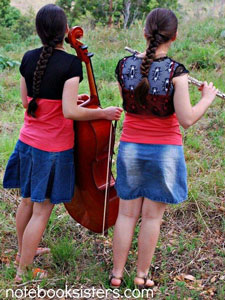 If you're looking for more blogs like this, check out the Notebook Sisters, written by another pair of sisters, Cait and Mime Drews. Their blog subtitle says it all, "We read, write, and eat YA books."
Cait blogs about books because she can meet other people who obsess about books and it makes her happy she's not alone. Mime, her younger sister, blogs because she enjoys writing as well as reading. Novel writing is her love, but since she's a student and busy, blogging keeps her writing skills sharp between chapters.
Additionally, these sisters interview YA authors to find out what makes them tick. Recently posted interviews include those with K. A. Last, author of Immagica, and Crystal Chan, author of Bird, and an accompanying review of each book is posted on their blog, with giveaways and book trailers.
Julie Schoerke regularly works with book bloggers who can interview authors, spread the word about author visits, and endorse books they love. She thinks teen bloggers are knowledgeable and that they improve their writing styles the more they write and study how to interview. Julie believes that the best blogs show the personality of the blogger, and that book trailers, fun giveaways, interviews, and reviews are all vital to a good blog. Most importantly, she thinks the great bloggers "provide interesting content for the followers of the blog to make it fun and possible to get 'goodies' along the way."
The Notebook Sisters provide plenty of content not only on their blog, but on Twitter, Goodreads, YouTube, Facebook, and Pinterest. The sisters are able to fit in more reviews by reading different books, although they are all YA books. They also swap books and recently had a swap to see "who can make the other cry harder." Cait gave Mime The Fault in Our Stars by John Green and Mime gave Cait When the Hipchicks Went to War by Pamela Rushby. Cait claims the winner trophy, since Mime sobbed. The film version of The Fault in Our Stars is set to release this summer, and Cait and Mime will be front and center, hoping the theater will run a special promotion: "buy a large lemonade and receive a box of tissues free."
When they aren't trying to make each other cry, reading, or blogging, they follow publishers on Twitter and stalk Goodreads to find the next great YA novel.
While they are always looking for the next best book, Mime's all-time favorite books are The Hunger Games books, because they are strong and realistic. Cait will read everything written by Maggie Steifvater and the only thing Steifvater does wrong, in Cait's opinion, is not write faster. She would love to see a book come out every year by her favorite author. Asma from IceyBooks, counts J. R. R. Tolkien as her favorite, and Hazel is a huge fan of John Green and Gayle Forman.
So who are fans of these bloggers? The Notebook Sisters from Australia count Americans and Russians as their top readers, according to blog stats. Cait says she'd like to think she inspires people to read, but she actually thinks she and Mime just provide a laugh for readers.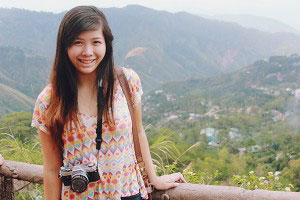 IceyBooks is frequented by book lovers who read and write YA, along with some people who visit for the tips and tutorials Hasfah offers on website design and writing.
Hazel's Stay Bookish readers are fellow countrymen (from the Philippines), along with readers across the globe, which delights her. Hazel would love to inspire someone to pick up a book. She considers blogging important, "because I get to have an opinion about one of the most important things in my life—books. I love book blogging because spreading the bookish love makes me happy."
Hafsah and Asma at IceyBooks:  www.IceyBooks.com  @IceyBooks
Cait and Mime at Notebook Sisters:  www.NotebookSisters.com  @NotebookSisters
Hazel at Stay Bookish: www.StayBookish.net @StayBookish
Julie Schoerke: @JulieSchoerke
JKS Communications: www.JKSCommunications.com and /JKSCommunications
Featured photo: Pouya Shahbazian (pen name Walter Jury), Julie Schoerke, and Sarah Fine gather at the Southern Independent Bookstore Association trade show. Walter and Sarah's book SCAN is a YA fantasy coming out with Penguin this spring.
Inset photos: Hafsah Laziaf's YA novel, Unbreathable; Notebook Sisters Cait and Mime; and Hazel of Stay Bookish in the Philippines. All photos courtesy of and used with permission of respective bloggers.
Charlene Kochensparger is a huge fan of YA lit and now YA book blogs, thanks to researching this article. Find her at www.GlitterInMyKitchen.blogspot.com