Love of reading is often passed through generations and friendships by example. In other words, witnessing someone else enjoy reading encourages us to read. Our Books Make a Difference challenge to you as the new school year begins: Encourage others around you to read by showing them how much you enjoy reading a good book!
What better way to select your next good read than a recommendation from a fellow book lover? Don't let summer reading end with the summer days! #KeepReading
In this Readers Write, we asked: What were your favorite #SummerReads?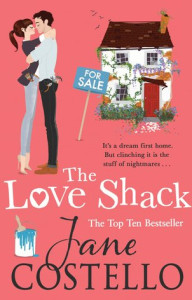 June: "I had two favorites this summer. The first was The Love Shack by Jane Costello. My husband and I had to live with his parents for a short time early in our marriage, so I was intrigued by the plot of this book, in which Dan and Gemma stay with Dan's mum, Belinda, to save for their own house. Of course it really tests their whole relationship. Wonderful characters and story told from multiple points of view. I also loved The Little Flower Shop By The Sea by Ali McNamara. Poppy inherits her grandmother's flower shop. This was my classic romance read for my summer beach days!"
Sheila: "I really enjoyed The End of Night by Paul Bogard. He writes about our exposure to artificial light at night and his search for true nighttime darkness and starry skies. It's part natural history, science, and poetic journey all wrapped up in an intriguing, inspiring, and surprising book!"
Carly: "Paper Towns by John Green blew me away. It's much more than a road trip – very deep and sophisticated."
Noami: "I really enjoyed reading Jurassic Park by Michael Crichton for the first time!"
Alivia and Bonnie both recommend The Life-Changing Magic of Tidying Up by Marie Kondo. Alivia says, "It's a quick read but makes a huge impact. It completely changed the way I think of 'my stuff' and made summer weeding out easy!" Bonnie adds, "The author's main premise is that if an item doesn't spark joy, get rid of it. I realized I was hanging on to things for the wrong reasons. The approach is completely freeing."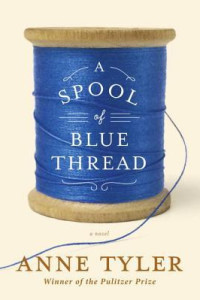 Jason writes: "I enjoyed The Way of Life, Like Any Other by Darcy O'Brien and The Forgiven by Lawrence Osborne. Both were recommended by friends and hit the mark for me."
Sharon writes: "My favorite this summer was The Spool of Blue Thread by Anne Tyler. I love the way Anne Tyler goes deeper emotionally and captures such believable characters as she writes about family."
Jordan writes: "My inspiring read this summer was Every Day I Fight by Stuart Scott with Larry Platt. It is a memoir about the ESPN anchor and commentator, who died of cancer in January 2015. His story and words reminded me how important it is to choose how we live – to be purposeful in our life every day."
Joanne and Jennifer both loved All the Light We Cannot See by Anthony Doerr. Joanne says, "I really liked Doerr's vivid descriptions of places and things, particularly when he's describing how Marie-Laure (blind since she was 6) experiences the world. It's a wonderful story."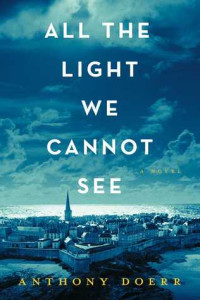 Jennifer adds, "I was really intrigued by the way Doerr interweaves the lives of Marie-Laure and Werner. His use of literary techniques using time and his poetic language both keep you reading and cause you to pause in the moment. His descriptive language really puts this book above the bar of excellent reading for me."
Tawanda writes: "Between the World and Me by Ta-Nehisi Coates is a powerful view of what it means to be Black. The author captures his experience and vision in a moving letter to his son, which feels like it is written to each of us personally. What a gift."
Gretta writes: "I read The Girl on the Train by Paula Hawkins as I commuted to work on the train–how freaky that was! It is a thriller that's full of tension. Rachel rides the London commuter train so her roommate won't know she lost her job, and she creates in her mind a made-up life for a couple she sees on the train each day. But real life takes over her make believe world!"
What were your favorite #SummerReads?
Feature photo by Karen Pavlicin-Fragnito.