Stress: A feeling everyone feels at one point or another when a problem arises and finding a solution is difficult. Stress is a largely natural response to challenges, but managing stress poorly can lead to more problems down the road, such as a decline in physical and mental health.
One way to manage stress is by reading books. Studies have shown that more than half the time, the act of reading reduces stress faster and more completely than other relaxation methods.
The natural calm of reading a book is one of the reasons books on stress are so effective. They give readers a chance to explore ways to focus on the positive and maintain strong mental health. The tools outlined in the books help develop strong habits for the future, while the act of reading them provides a way to de-stress in the short term.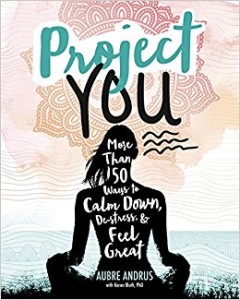 One such book, which serves as the inspiration for this month's Readers Write, is Aubre Andrus's new teen stress book Project You: More Than 50 Ways to Calm Down, De-stress, and Feel Great (Switch Press). Set to release in September 2017, Project You covers specific ways to de-stress as a young adult—from putting a nature-filled background on your phone, to having a picnic outside, or perhaps just reading a little more often.
Aubre says some of her favorite activities are those that "encourage you to get outside and explore…I'm a big proponent of getting out of the house and away from the TV and phone. Live your life!"
Many of the suggestions found in Project You appear in the answers to this month's Readers Write question:
How do books help you de-stress, and what books do you choose to read when you start to feel the pressure?
Alex writes: "I tend to retreat to my room or the basement to read. The Alloy of Law is my favorite."
Liz often finds herself reading books that are "good for her soul" when she's stressed. One of her go-to authors is Lauraine Snelling, who writes historical fiction.
Natalie says: "Whether it's playing piano, walking around the lake, or reading books, the key to de-stressing is to take your mind off the stressful thing."
Ginger writes: "What usually stresses me the most is the people in my life. I can't always step away from people at home or at work. One of the best books I've read to help me with that stress is Elizabeth Brown's Living Successfully With Screwed-up People. The title sounds bad, but the information is so helpful for many different stressful situations!"
Elsa writes: "When I'm stressed, I love to read books from when I was a little kid. I pick the most comfortable spot in the house and start reading."
Alma writes: "My favorite place to go is on my front porch in the summertime. Believe it or not, I can de-stress just looking at quilt magazines since I love to sew."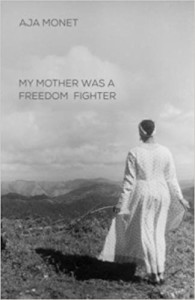 Bill writes: "I love to read poetry when I'm stressed. Poets generally have a way of looking at the world that brings the reader a new perspective. You can't help but be transformed when reading good poetry." Bill's favorites include Rainer Maria Rilke (especially Rilke's Book of Hours), W.B. Yeats, Kahlil Gibran, and Pablo Neruda.  He adds, "I also enjoy reading collections from contemporary poets, such as When I Grow Up I Want to Be a List of Further Possibilities by Chen Chen and My Mother Was a Freedom Fighter by Aja Monet."
Lucy writes: "I love to be read to. I loved it when I was a kid, sitting on my dad's lap or at his feet. And now, hearing my husband's voice read to me—any story—is soothing and a wonderful way to end the day."
Josiah enjoys reading The Lord of the Rings series. He finds that "it functions as a sort of escape." Reading it outdoors helps him "realize the insignificance of [his] problems. To quote Tolkien: 'others dwelt here before hobbits were; and others will dwell here again when hobbits are no more.'"
The vast majority of those who responded said they read someplace quiet, where they are alone, usually a place outdoors. Nearly all mentioned the need to simply "get away" from the thing or person causing the stress.
Perhaps one of the most fun and effective ways to "get away" is through reading a book, becoming immersed in a literary world filled with imagination.
As Aubre explains: "Reading is an escape. It's a way to quiet your mind and your body, and to just simply take a break from a busy day."
Aubre Andrus
Web: AubreAndrus.com
Facebook: /AubreAndrusLLC
Twitter: @AubreAndrus
Buy Project You.
Other books by Aubre.
Other bestselling teen and young adult books to consider.
How do books help you de-stress, and what books do you choose to read when you start to feel the pressure? Add your thoughts in the comments below or share on Facebook or Twitter.
—-
Feature photo (being read to outside) by Karen Pavlicin-Fragnito.
Alexander Pavlicin is a college freshman who has written feature articles and columns for a variety of publications. To de-stress, he enjoys running, taking naps, and reading. His favorite books to read are YA fantasy and nonfiction.