A good book is an excellent vehicle for exploration. Literary journeys offer an array of imaginative destinations, from the realistic to the fantastic. In this edition of Reader's Write, we asked readers to tell us about their favorite places to visit in the pages of a book and to describe how authors create these enjoyable and believable literary locations.
Some of those locations might be fictional, such as George Eliot's Middlemarch. Others are fictionalized versions of actual places, such as Tracy Deonn's version of Chapel Hill in her upcoming YA fantasy, Legendborn. Still others are completely fantastical like Le Cirque des Rêves in Erin Morgenstern's The Night Circus.
For any genre, whether fantasy, historical fiction, mystery, or poetry, a believable setting is as essential to a good story as character and plot. Readers' answers indicated they like to feel completely present in the story, to join characters wherever their adventures take them.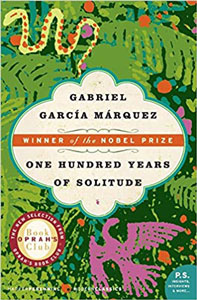 For Kris Rude, there's no place like the village of Macondo, the fictional setting of One Hundred Years of Solitude by Gabriel García Márquez. The village, possibly modeled on the Nobel laureate's hometown, is also mentioned in some of his short stories.
"Macondo is so fully developed it is really like a character itself," says Kris. "At the time I read One Hundred Years of Solitude, the closest I had ever been to a jungle was the bird house at the zoo. There is always allure in reading about far away, exotic locations, but that is especially the case when the author takes great care in developing the idea of place."
Jocelyn Green admires author Louise Penny for her ability to create believable settings both imagined and real, particularly in Penny's Inspector Gamache series.
"Her fictional village of Three Pines, outside Montreal, Quebec, is a favorite," says Jocelyn. "She describes not just the physical structure and geography of it, but the weather as well. I love a book with good weather in it. I want to feel it on my skin, and through Three Pines, we get to experience all four seasons."
One book in the Gamache series is set in Quebec City, and Jocelyn says the city's true history, weather, even cuisine enhance the story.
"All five senses are involved," Jocelyn says. "Louise Penny, in particular, uses food and drink to bring us a sense of setting, too. I love going to Three Pines because I can imagine it so vividly, and I love going to Quebec City through her book, because I've actually been there. It brings to life all my memories while building in a broader context for the place than I had time to experience during my one day there."
Jocelyn was also was impressed by her visit to the fictional Southern town of Barkley Cove in the pages of Where the Crawdads Sing by Delia Owens.
"She uses geography, wildlife, insects, climate, and all the senses expertly," says Jocelyn. "What I love about both (Owens and Penny) is that they built story-worlds that are completely immersive. I felt like I was actually there … It's a magical thing."
Kris also cites Marquez's descriptions of weather and wildlife in Macondo as factors that made the setting tangible and the story so compelling.
"There's the smell, and the way the moisture makes your skin feel and the sounds of the birds and the heaviness of being penned in by nature," says Kris. "It was as real as the actual jungle I did eventually get to visit. For me, reading is tethered to visual storytelling in my mind.  The best books are the ones that are as immersive in regard to place as they are in character development or plot."
Other readers named locations that are fantastic in every sense.
Morgan Barnes has recently been enjoying the work of fantasy authors Sabaa Tahir, Leigh Bardugo, and Sarah J. Maas, because of their world-building skills. Morgan's current favorite fictional location is Velaris, also called the City of Starlight, in Maas' A Court of Thorns and Roses trilogy.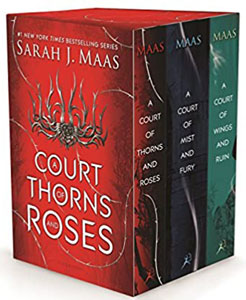 "Velaris is a vibrant hidden city located in the mountains, with a sapphire blue river running throughout, and it comes alive at night because of the stars," says Morgan. "I imagine it as a picturesque town in Switzerland but with magical elements making it even more beautiful. It feels like it could be a real city with lots of people, shops, and industries to explore."
Morgan also enjoys the fantastic places depicted in Tomi Adeyemi's Children of Blood and Bone.
"I especially enjoyed the magical dream locations that the characters can create," Morgan says. "The location would start as a small area but as a character ran into the void beyond the dream, they would create plants, waterfalls, and seemingly whatever else they wanted. It was a beautiful light-hearted mini-world retreat from the actual world within the book."
Good descriptions of sensory experiences—even unpleasant ones—help create an effective and believable setting, one any reader can enjoy from the comfort and safety of home.
Janet Pfeifer says author Kathleen O'Neal Gear creates locations that feel real, dangerous, and compelling in Cries from the Lost Island. In that book, a team of archaeologists treks to Egypt to unravel a murder with supernatural and occult implications, an adventure Janet prefers to take vicariously.
"I don't want to be on a team in the deserts of Egypt," says Janet, "but … the reader can be in the comfort of her big chair, live through them … while racing to outrun and outgun the bad guys."
Jocelyn, an author as well as reader, writes historical fiction set in real places. For Jocelyn, visiting those locations is an important part of creating authentic and believable settings. She went to Chicago to research her book, Veiled in Smoke, which takes place around the time of the Great Chicago Fire in 1871.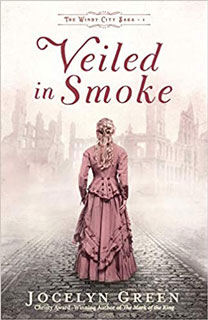 For any location, she says, "There is no substitute for going there and seeing what the sky looks like, noting the foliage and insects, getting a feel for the land, talking to locals, eating the food. … For the kind of books I write, the setting has everything to do with the plot, and even shapes the characters."
Those details have to be woven carefully into the story, incorporated into the narrative that builds and maintains the sense of place for the reader. Authors whose stories are set in imaginary worlds also create and relate details like geography, weather, and food to imbue their creations with a sense of reality and depth.
Morgan says the best fictional locations are those that are so complete and believable that they seem too big to fit in the book, as though the story she is reading offers only a glimpse of a much larger place—another world.
"I want to know that there are more people, landmarks, and wildlife that might be briefly mentioned, even if they don't advance the specific story being told," she says. "It makes the world seem more real and allows me to imagine all those people and places that weren't fully explored in the book."
Tara Goodwin also enjoys books by Sara J. Maas and says the worlds Maas creates in the Throne of Glass series are made more real to her by the significance and emotions that go with the differing climates.
"There is a world where it's always winter, and a world by the sea that is always sunshiny," says Tara. "I love both of these places. I love the winter world because of the colors it invokes, deep blues and purples with fireplaces everywhere—and fur rugs and bedcovers and curtains. Even though it's winter all the time, it is warm and makes me feel like I'm holding a hot cup of coffee and the heat is running through my veins. The summer world is amazing for basically the opposite reasons. The castle where the reader spends time is made of coral and sea glass, which to me represent relaxation and informality. The sun is shining, but there is always a sea breeze to even out the heat. I can smell the ocean and see the beautiful colors just thinking about it."
Readers' answers show that almost any bookshelf—like a magical wardrobe—can reveal new worlds and places to explore. From Avonlea to Xanadu, each literary location offers its own sights and sounds, plus drama and adventure at the turn of a page. In the comments, tell us about your favorite literary destination. Where is it and why do you love to go there? Bon Voyage!
Terri Barnes is the senior editor at Elva Resa Publishing and author of Spouse Calls: Messages from a Military Life. Her recent literary adventures include the London haunts and English country houses created by Dorothy L. Sayers.
The article was first published August 1, 2020.