Dontre Hamilton, Eric Garner, John H Crawford III , Michael Brown Jr, Ezell Ford, Dante Parker, Michelle Cusseaux, Laquan McDonald, Tanisha Anderson, Akai Gurley, Tamir E Rice, Rumain Brisbon, Antonio Martin, Jerame Reid, George Mann, Mathew Ajibade, Frank Smart, Natasha McKenna, Charley Leundeu Keunang, Tony Robinson, Anthony Hill, Mya Hall, Phillip White, Meagan Hockaday, Eric Harris, Freddie Gray, Natasha McKenna, Walter Scott, William Chapman II, Alexia Christian, Brendon Glenn, Victor Manuel Larosa, Jonathan Sanders, Joseph Mann, Salvado Ellswood, Sandra Bland, Albert Joseph Davis, Darrius Steward, Billy Ray Davis, Samuel Dubose, Jeremy McDole, Corey Jones, Michael Sabbie, Brian Keith Day, Christian Taylor, Troy Robinson, Asshams Pharoah Manley, Felix Kumi, Keith Harrison McLeod, Junior Prosper, Lamontez Jones, Paterson Brown, Dominic Hutchinson, Anthony Ashford, Alonzo Smith, Tyree Crawford, India Kager, La'Vante Biggs, Michael Lee Marshall, Jamar Clark, Richard Perkins, Nathaniel Harris Pickett, Benni Lee Tignor, Miguel Espinal, Michael Noer, Kevin Matthews, Bettie Jones, Quintonio Legrier, Keith Childress Jr, Janet Wilson, Randy Nelson, Antronie Scott, Wendell Celestine Jr, David Joseph, Calin Roquemore, Dyzhawn Perkins, Christoper Davis, Marco Loud, Peter Gaines, Torrey Robinson, Darius Robinson, Kevin Hicks, Mary Truxillo, Demarcus Semer, Willie Tillman, Terrill Thomas, Sylville Smith, Bruce Kelley Jr, Alton Sterling, Philando Castile, Abdirahman Abdi, Korryn Gaines, Terence Crutcher, Keith Lamont Scott, Alfred Olango, Deborah Danner, Paul O'Neal, Alteria Woods, Jordan Edwards, Aaron Bailey, Ronell Foster, Stephon Clark, Antwon Rose II, Botham Jean, Pamela Turner, Dominique Clayton, Atatiana Jefferson, Christopher Whitfield, Christopher McCorvey, Eric Reason, Michael Lorenzo Dean, Breonna Taylor, Delrawn Small, Ahmaud Arbery, George Floyd, Tony McDade.
These are just a few recent names in the story the United States has been writing for a very long time.
The death of George Floyd in Minneapolis on May 25, 2020 sparked a new wave of outrage, disbelief, grief, and protests across America.
The story is, unfortunately, not new nor isolated. This book being written today is a sequel to a repeating story of centuries of systemic racism, violence, and oppression.
We are all writers in this story, yet turning the page leaves many of us without words.
This story can be different.
Yes, swift and thorough action must be taken to right the most recent wrong, but then what? Expressing solidarity with the oppressed is not enough. If we do not address the systemic problem that lies beneath the unjust actions, it will rise again and again. We've read this book before. Or have we?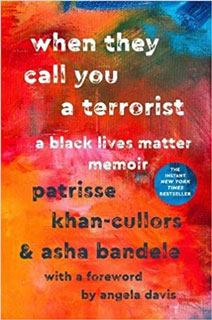 Many people believe in the power of reading to change lives. Books provide information and perspective to create bridges of understanding. Books help readers go beyond a realization of similarities and differences to cultivate deeper empathy.
We at Books Make a Difference believe in the power of stories to influence and the power of community to transform. The challenge before us takes continuous intention to overcome a long heritage interwoven into our justice system, neighborhood borders, education system, and yes, in the books we publish and read.
For all of our readers who are feeling helpless right now, we interrupt our regularly-scheduled columns to bring you a few small steps to get started on the next chapter.
Recognize your neighbor.
Did you skim over the first paragraph of names in this article, or did you pause on each one, or perhaps read them aloud? This is just a partial list of black men and women who died in the last few years because of police action.
Read the list as if you were sharing a story with your child, your best friend, or your grandmother about the most important people in your life.
Pick three names and find out more about their lives. Make a list of more names. Write them by hand. Say them out loud. Learn their stories, just as you would a favorite character in a favorite book or a favorite movie.
Remind yourself these are not fictional characters. This is a nonfiction book. This is real life. These are your neighbors. See them. See their mothers, fathers, children, siblings, friends, coworkers. See them. Hear their voices. Recognize them.
Understand how we got here.
If you are a Books Make a Difference subscriber, you probably read a lot of books. Perhaps you are searching for nonfiction books to deepen your understanding of racism and the black experience in America. Or a great work of fiction by a black author. Or books for kids and teens with meaningful black protagonist stories. Below are a few book lists curated by a variety of publications and organizations.
Which books have you read? What books would you recommend to other readers?
Talk about it.
Racism is uncomfortable to talk about. But ignoring it won't make it go away. Saying it out loud forces us to consider our own role in injustice. Engaging in dialogue gives us more opportunity to listen.
This is not a one-time conversation. It is a conversation for every day.
Together, we must write a meaningful next chapter in which all the stories behind all the names from this chapter made a difference.
This list of books is only a starting point. It's our hope that readers will find, in this variety, books that speak to them about where they are in their journey and about ways they can learn and grow.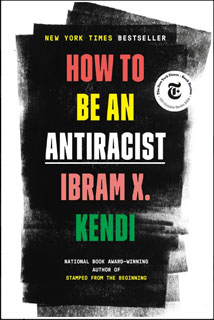 From The Brown Bookshelf
Kick Off Summer Reading with Generations
(picture books, middle grade, YA, adult)
From Colours of Us
10 Children's Books Celebrating Juneteenth
From Society of Children's Book Writers and Illustrators
Award-winning Books by Diverse Authors and Illustrators
(and additional diversity resources, including grants)
From the NAACP
2020 Image Awards in Literature
From The Conscious Kid
Black Books Matter: Children's Books Celebrating Black Boys
From Shondaland
25 Must Read Books for Black History
From The New York Times
Ibram X. Kendi on Books to Help America Transcend its Racist Heritage
From The Oprah Magazine
30 of the Best Books by Black Authors You Should Read in Your Lifetime
From Black Enterprise
Top Books by Black Authors
From Elle (via Brea Baker)
The Anti-Racist Reading List because allyship can't be proven with a few social media posts
From Bookshop
Antiracist Reading List
From Goodreads
Racism Book Lists
The Black Experience
From The Cut
13 Books You Should Read About Black Lives
From Read It Forward
28 Books That Talk About Race
From Today's Parent
27 Books to Help You Talk to Your Kids About Racism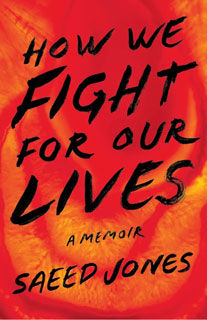 From Chicago Public Library
Black Lives Matter—A Booklist
From Books for Little Ones
No White Saviors: Kids Books About Black Women in US History
From Embrace Race
A Children's Book List for Anti-racist Activism
From Charis Books
Understanding and Dismantling Racism: A Booklist for White Readers
From Commonsense Media
Books (for Kids) About Racism and Social Justice
From Vogue
An Essential Anti-Racist Reading List
From Berrett-Koehler Publishers
Diversity, Equity, and Inclusion for leaders
From Racial Equity Tools
Book and Film Lists about racial equity concepts, issues and strategies
We will update this page as readers respond and make recommendations. We welcome your lists and book recommendations. 
Please comment below or on our Facebook page or Twitter or LinkedIn. Share the best books you've read that gave you perspective on racism, bias, diversity, equity, police brutality, residential segregation, and other topics that address underlying challenges and barriers to building welcoming, supportive, inclusive, loving communities for everyone.
We realize this isn't enough. But we hope it is one step a community of readers is willing to take with the next book on the nightstand.
This article was first published June 1, 2020.