Pitching story ideas to literary agents can happen in a tweet, a face-to-face conversation, or a three-paragraph email. The exercise of condensing 80-100,000 words of a manuscript down to a hundred characters, a few minutes of explanation, or a well-crafted query letter can challenge writers. In order to hone pitching skills, writers attend pitch conferences geared toward equipping them to better navigate the road toward representation. Perfecting the pitch is worthwhile but writers gain the most when they maintain perspective about the journey toward publication.
Chris Jones, communications and marketing director for The Loft Literary Center in downtown Minneapolis, has been part of organizing the Pitch Conferences that took place at the Loft in November 2015 and April 2017.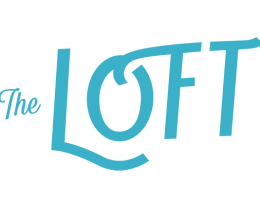 The Loft provides a robust offering of classes year round and opportunities for aspiring writers to network. In an attempt to provide programming for writers seeking to take their projects to the next level, the initial Pitch Conference was organized to teach writers what it takes to enter into the publishing world. In addition to workshops and breakout sessions, the conference provided two opportunities for writers to meet with agents to pitch their projects.
In 2017, the conference expanded from 108 to 144 writers and included three pitch opportunities per attendee. Sixteen agents attended and the pitch schedule was created from the writers' prioritized list of eight agents they hoped to pitch.
Over the course of the two-day event, and in conjunction with the in-person pitches, eighteen workshop discussions were presented on topics ranging from "Publishing Trends" to "Finding Your Inner Villain." Other topics included: "Non-Fiction Proposals"; "You've Signed, Now What?"; "Agent Life: What is it You Do All Day?" and "Publishing without an Agent."
Writers who attend pitch conferences are hopeful they will find a literary agent for their books, but Chris hopes the conference provides valuable content outside the ultimate success story.
"It's a chance to meet, work with, and learn from active people in the field," he says. "If the number one thing people are thinking is, 'I'm going to find an agent,' it's not the best approach. Instead, they should approach with, 'I'm going to try to learn where my work stands and how to approach this industry.'"
Pitch Conference attendee Karen Kroll, a freelance writer and editor from the twin cities with a debut novel to pitch, certainly hopes she'll find an agent to represent her, but she appreciates the value of conferences beyond the eight-minute pitches.
"Meeting with agents is always valuable," she says.
A member of the American Society of Journalists and Authors, Karen has attended other conferences, including the Colorado Gold Conference hosted by Rocky Mountain Fiction Writers. "I also find it valuable to meet other writers, as well as agents and editors for whom my story likely isn't a fit," she says. "It's inspiring to be among others who are passionate about books, writing, and reading."
When asked what she learned about the publishing world because of the Loft's Pitch Conference, Karen responded, "The Fast and the Query-ous Pitch Slam helped me gain a better understanding of what agents tend to look for in a pitch."
The Fast and the Query-ous Pitch Slam was a Friday evening event focused entirely on the query letter. A panel of four agents read through query letters and buzzed in at the point in the letter where they would have stopped reading. They were given an opportunity to explain why they lost interest and they offered advice for improving the problem areas.
SHAPE THE PITCH WHEN THE BOOK IS READY
Writers are increasingly interested in learning how to craft pitches and query letters, and agents appreciate those efforts, but it is important for writers to remain focused on the timing of their pitches.
Erik Hane, an agent at Red Sofa Literary out of the Twin Cities, is intrigued by the obsession with learning to pitch and query. He thinks some writers worry too soon in the process about how they'll enter the publishing side of the conversation and it flattens out their writing efforts.
"Instead of writers writing a book, they spend time figuring out how to find representation or how they will be publishing a book." Erik, who is rather new to his role as an agent, is surprised by this. "Writers could be mid-novel and they're worrying about publishing as opposed to working on the book."
During his two previous gigs in New York, as an assistant editor at Oxford University Press and an acquiring editor at the Overlook Press, Erik was unaware of the level of noise in the pitch conversation, partially because he dealt primarily with represented authors.
Erik understands why writers want to learn about the process of pitching and writing email queries.
"The impulse is good," he says. "Writers are trying to put their best foot forward. Trying to be professional. It's just that the balance is skewed."
He wants to encourage writers to concentrate on the book-writing first and step into the publishing conversation when the book is completely ready. He says, "They (writers) don't trust they'll be able to find an agent and start to position a product ahead of writing a good book."
Publishing is a journey requiring a certain level of endurance. Writers and their stories get in shape by attending classes at places like the Loft, running through multiple revisions, or seeking and following the advice of writers' groups. Pitch conferences offer shaping tools too, with chances to meet and pitch to agents and learn from the content of the breakout sessions. With the right perspective, writers can gain valuable ground at pitch conferences, even if they are meant to be on that publishing journey a while longer.
Steps writers should take in pursuit of representation:
Write a phenomenal book.
Determine the genre of the book you've written. Where would it be shelved?
Know the comparison titles (two or three) and why they are good comp titles for your manuscript.
Research agents who represent the genre of your book. Study the books they represent and try to determine if your book is similar to books they love to read.
Practice and perfect your pitch and approach appropriate agents in the format they prefer. Attend conferences where agents attend. Forge a relationship on twitter. If you correspond by email, send EXACTLY what the agent asks for in submissions.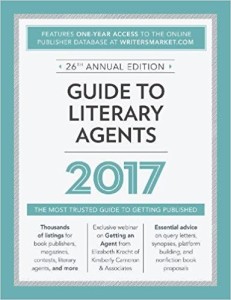 RESOURCES
Pitch conferences:
San Francisco Writer's Conference
Writer's League of Texas Agents and Editors Conference
Dallas Fort Worth Writer's Conference
The Loft's Pitch Conference
Writer's Digest offers a wide range of resources for aspiring writers, including an online subscription to daily newsletters, online webinars, in person conferences, books, and website content.
Writer's Digest hosts conferences across the US, including: NYC (four times a year), Alabama (February), Atlanta (February), Kansas (February), Minnesota (February), Michigan (March), Kentucky (April), Philadelphia (April), Seattle (May), and Tennessee (July).
The book Guide to Literary Agents, published annually by Writer's Digest Books, lists information for more than 1,000 literary agents. The book also includes articles about query-writing, profiles of reps who are actively looking for new clients, and information about pitching and defining genre. The book purchase also includes a one-year subscription to the literary agent content on WritersMarket.com and access to the webinar "10 Steps to Landing a Literary Agent" by Marisa Corvisiero of Corvisiero Literary Agency.
Web: WritersDigest.com
Twitter: @loftliterary, @karenkroll, @erikhane, @RedSofaLiterary, @WritersDigest, @CorvisieroLit
Feature photo: Meagan Frank pitches her debut novel. Photo by Karen Pavlicin-Fragnito.
Meagan Frank introduced her debut novel, A Line in the Water, to agents participating in #adpit. Her favorite of her six tweets was: "It takes being unplugged from everything for Grace to see what it's like to be truly connected to anyone." Using a few more words, Meagan pitched agents in person at The Loft's 2017 Pitch Conference in Minneapolis. Currently unrepresented, she is using the valuable feedback she received from agents who read her pages to get in shape for publication. Read more about Meagan at MeaganFrank.com.
This article was first published June 2017.