In a small, eclectic bookstore on a rainy day in Manhattan, author Greg Howard, talks about his latest middle grade novel, The Whispers, and how his own life experiences inspired and informed the story. As a gay person growing up in rural South Carolina, Greg felt isolated. The loss of his mother when Greg was five years old had a profound effect, causing feelings of loss and loneliness.
Surrounded by bookshelves in the cozy back office of Books of Wonder, Greg talks about how sharing stories helps connect people. As an author, Greg draws on his own childhood to write stories to help kids and young adults feel less alone.
"I thought it was important to let those kids know … whether they are LGBTQ or they are different cultures or different races … that they are not alone, and that they are part of a community, and that they're seen. That was really the most important thing to me," Greg says.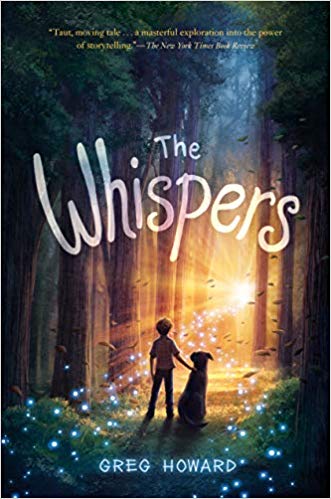 The Whispers is about an eleven-year-old boy named Riley whose mother disappears. As Riley and his family drift apart and a police investigation offers no answers, Riley begins his own search. Determined to discover where his mother is, Riley sets out to find the Whispers, mystical wish-granting creatures from stories his mother used to tell him. The mysterious and magical elements of Greg's book help readers connect with Riley and his feelings as he makes his way through darkness and uncertainty. He seeks answers to some secrets while keeping his own.
Although Riley's story is not exactly like the author's story, Greg says he also escaped into his imagination as a child to cope with loss and uncertainty. Greg's other books, Social Intercourse and Blood Divine, were influenced by his life and background, having Southern settings and gay protagonists. The Whispers is similar, and this book is even more personal.
"I was just writing my experience," says Greg of The Whispers. "I did a lot of research and talked to several child psychologists, and they started talking to me about childhood traumatic stress. I learned one of the ways kids can deal with trauma in their lives is to escape into their imaginations. That's what I did as a kid."
Also like Riley, Greg worried about keeping his own secrets as a young person, including bedwetting. As an adult he learned the condition is a symptom of childhood stress. It's something most people don't talk about, says Greg, and one reason he made it part of Riley's story.
"After my mom died I started wetting the bed, and actually my older brother did too," says Greg. "I wet the bed for a long time, and I mean a long time, but it finally stopped."
Being gay and the impact of the loss of his mother made Greg feel different, but he doesn't want his readers to feel alone. He believes sharing his story can help them understand other people experience similar situations.
"When you're different, people treat you differently, maybe they don't include you in everything," Greg says. "That's called 'othering,' and you can do it to people of different races, different cultures, to people of different sexual orientations or identities. I wanted to show the contrast of Riley being othered. People were bullying him, because he was gay."
In the book, Greg shows othering from both sides. While Riley was othered by most of his community, he also othered another character, who was a target of the same people.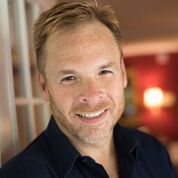 For Greg, writing The Whispers was deeply personal, and writing the character of Riley helped him process the grief he had been dealing with since he was a child.
One of the most touching scenes in the book also served as a cathartic moment for Greg.
"That was a hard part to write," he says. "It really wasn't until I wrote it that I felt like I really grieved the passing of my mother which was so, so long ago. I just kind of put myself in Riley's shoes. I felt like we were in it together at that point. When I got to the end of the book, I felt much lighter. I felt like I had put something down on paper I had been holding in a long time. You know, there's a lot of fiction in the book, but there's a lot of my life in the book too."
He says The Whispers changed not only his life, but his relationships with his family.
"I think they were finally able to put themselves in my shoes," he says, "that lost gay kid that they weren't really there for. It's kind of changed my relationship with them in a good way."
As the book changed his life for the better, Greg also wants his books to make a difference for readers. "I hope that people feel a sense of hope from the book. There are sad parts, but I feel that the end of the book is very hopeful."
The Whispers has a broader audience than middle-grade or early teen readers. For adults, it gives insight into how kids may process grief or loss in their lives. Greg says he hears from librarians and teachers that the book is being used with grief support groups.
Greg Howard, like Riley, had a difficult and complicated childhood, but his life, like his book is a message of hope. He has a thriving career in writing and music and lives with his husband and their two dogs in Nashville, Tennessee.
"I'm getting letters and emails and people telling me how it helped them, or how it changed their relationship with their child or their parent.''
He is happy to know his work is accomplishing what he dreamed it would, helping kids and adults feel less alone, no matter who or where they are.
Greg Howard
Web: GregHowardBooks.com
Facebook: /GregHowardBooks
Twitter: @GregHowardBooks
Instagram: @GregHowardBooks
Hashtag: #WhyNotHope
Books of Wonder
Web: BooksofWonder.com
Facebook: /BooksofWonder
Twitter: @BooksofWonder
Instagram: @BooksofWonder
Feature photo courtesy Elle Cohen.
Elle Cohen, is a singer, actress, film and book reviewer who currently lives in North Carolina with her family, including her dog Max. Connect with her on her blog or Instagram.
This article was first published August 2019.